We are delighted to assist you and address any inquiries you may have.
Feel free to contact us via phone or email, or use the contact form below to send us a direct message.
Our responsive and professional team will get back to you as soon as possible.
Montreal

Laval

North Shore

South Shore

West of Montreal

Vaudreuil, Hudson, Rigaud and Surroundings

Terrebonne, Mascouche, Repentigny and Surroundings
24, rue Dobie, Town of Mont-Royal, H3P 1R8

(438) 799-5536 Telephone and SMS

Email: [email protected]
We look forward to hearing from you and providing you with an unforgettable massage experience. Let us take care of you and offer you the ultimate moment of relaxation. Contact us today and let Spa Mobile transform your well-being.
At Spa Mobile, we tailor every request you need to fit the schedule and size of your employees. We also offer automated solutions to reduce the management headaches and repetitive tasks of booking and reserving massage time for your staff.
Contactez-nous chez Spa Mobile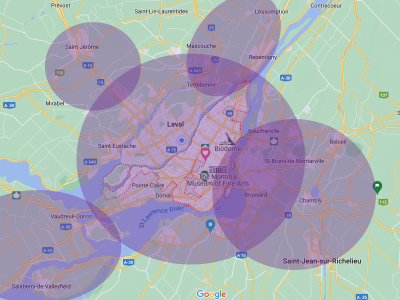 Comment rejoindre Spa Mobile par les médias de communication existants ?
Service Type: Massage at home, Mobile massage, Mobile services, Massage for individuals, Massage for couples, Family massage, Massage for pregnant women, Massage for the elderly, corporate massage, Chair massage, Group massage