How to reach Spa Mobile
through existing communication media as well as our contact information.
Montreal

Laval

North Shore

South Shore

West of Montreal

Vaudreuil, Hudson, Rigaud and Surroundings

Terrebonne, Mascouche, Repentigny and Surroundings
24, rue Dobie, Town of Mont-Royal, H3P 1R8

(438) 799-5536 Telephone and SMS

Email: [email protected]
At Spa Mobile, we tailor every request you need to fit the schedule and size of your employees. We also offer automated solutions to reduce the management headaches and repetitive tasks of booking and reserving massage time for your staff.
Contact us at Spa Mobile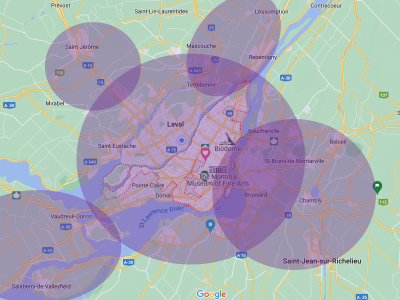 How to reach Spa Mobile using the existing communication media?
Service Type: Massage à domicile, Massage mobile, Services mobiles, Massage pour individuels, Massage pour couples, Massage familial, Massage de femme enceinte, Massage pour personnes âgées, Massage corporatif, Massage sur chaise, Massage de groupe